STUDENTS SHARING CULTURES
Travel – The Most Exciting Way for Our Students to Learn
For students interested in bringing their language study to life, we're proud to offer opportunities to travel while learning, featuring trips to some of Spain's most culturally and historically significant sites. Each of our trips is carefully organized to expose participants to the best that Spain has to offer.
Visit Spain with us! June 5-24, 2023
Study Trip to Soria, Spain
LODGING:
Double room with bathroom in students' residence. Laundry services are included. Ironing services are not included.
PROVISIONS:
Monday through Sunday: Lodging, breakfast, lunch and dinner. Some excursions' lunch will consist of sandwiches and snacks.
ACADEMIC PROGRAM
40 Spanish lessons: Lessons will be taught by Instituto Cervantes graduate professors and examiners. Each week there will be a cultural and practical project with different topics.
ACTIVITIES: Two afternoons per week, after class, there will be different cultural, sporting, and fun activities. For example:
Dance workshop
Local cuisine
Cinema and theater workshop
Nature exploration
Hiking along Duero river, following flora and fauna trails.
Visit to Numantino Museum (explanatory workshop)
Painting tennis shoes (Converse)
Every Saturday there will be a whole day field trip to cities and places near Soria.
Saturday, June 10: Excursion to Burgos, this city is a World Heritage site since 1984. Learn more about Burgos.
We will delve into the noble and ancient Castilian city. we will walk along the Espolón and its wall, we will visit its cathedral, a Gothic jewel and climb to its castle, and from its towers we will see the splendor of this magnificent city
Saturday, June 17: Excursion to Zaragoza. Learn more about Zaragoza.
Zaragoza is a crossroad of cultures, we will enjoy a visit to one of the jewels of the Spanish Baroque, Basilica del Pilar, we will delight at the view of Palacio de la Aljafería and we will relax by the río Ebro's shore.
Friday, June 23: Excursion through the province of Soria. Pending schedule depending on weather conditions.
Excursion green Soria: Picos de Urbión and Pinares forest, scenery of the wonderful landscapes of the american movie Doctor Zhivago, which was filmed in the province of Soria.  We will visit la Laguna Negra (the Black Lagoon) and villages in the area.
Excursion Monumental and Medieval Soria. Cañón del río Lobos, (natural reserve), Burgo de Osma (monumental city), Catalañazor (medieval town). 
Lodging and Excursion: $4,800, does not include flight

The excursions destinations, dates, activities and lodgings can vary according to logistic needs. They will always be replaced by other alternatives of similar characteristics. This program's price includes all teaching, lodging, provisions and planned excursions expenses.
The organization will not be paying for medical prescriptions expenses that have not been mentioned prior to the beginning of the course. In these cases the organization must be informed and the tutors must give instructions about specifications on diets or medications for the minor.
OUI&YES has a civil responsibility insurance for every course, this responsibility is therefore limited to the terms and conditions of the insurance policy. 

The course does not include medical insurance or hospitalization expenses, therefore each student must send a copy of their medical insurance with international coverage.

OUI&YES hires third parties for the outdoors activities, lodging and transportation, therefore it's their responsibility the good performance and results of all the hired services.
Learn more about Qui&Yes Spanish Center
Download the Qui&Yes brochure
Learn more about Soria
Contact us to learn more or register for our trip to Spain
Bringing Students to the United States
We have a robust summer exchange program for European students interested in studying the language and culture in the United States. Middle school and high school students come for one month every summer and stay with local host families, attend classes several times per week, and participate in activities and excursions with host families and through our program.
Due to COVID-19, our school semester exchange program was suspended. Until we are able to re-start, we are only providing our summer exchange student program.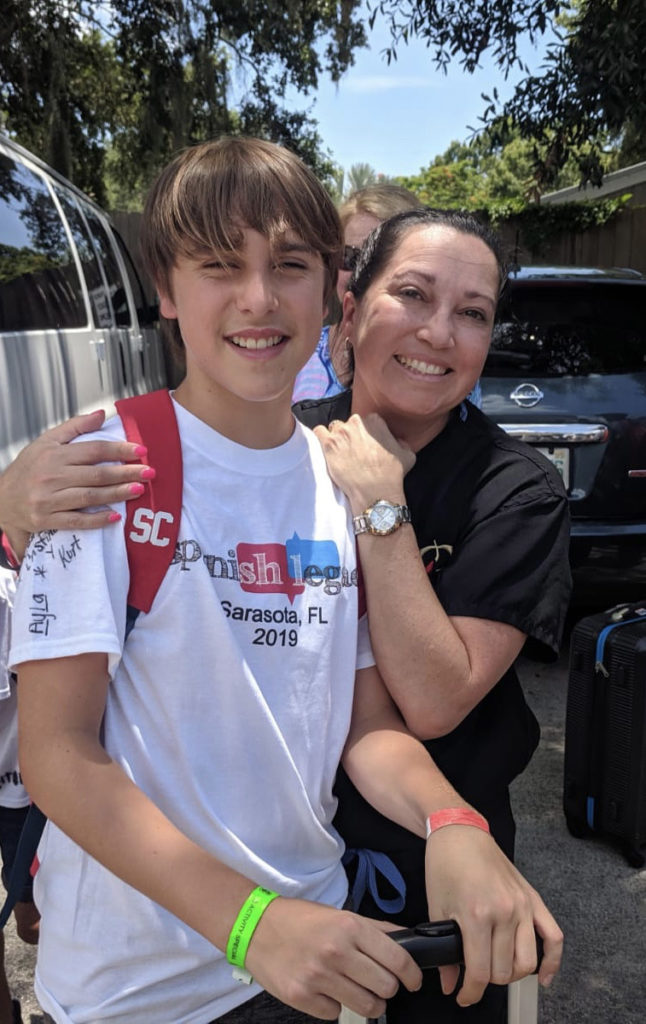 A Perfect Match for A Perfect Summer
Each student is personally screened to ensure that we can properly place the student with the perfect family. We take painstaking care for the wellbeing of each participant, and have a dedicated coordinator who is responsible for solving any issue that may arise during a students' stay. Each student is provided with a 24-hour emergency telephone number direct to our office.
US Summer program includes: 
• Airfare to Florida
• Full room and board
• Full American and 24-hour English language immersion
• Daily activities and excursions, as well as a two-day trip to Orlando with hotel, breakfast, and dinner included. Theme park tickets and other costs are not included.  
All participants must be covered by a medical insurance policy and cover any personal expenses. 
Every year, Spanish Legacy welcomes almost 40 European students to our Sarasota community. These students come to immerse themselves in the US culture and practice speaking English and live and are hosted by gracious local families. Each of the students and our prospective families are personally screened so they can be well matched with one another. We have more applicants than host families, so we are always looking for new homes to add as a part of our Legacy Host Family program.
Exchange Students – Keeping it Simple
As a Legacy Family, you'll host one of our International Exchange Students in your home for a month during summer. You'll provide room and board for a student aged 10-16 and give them a first-hand glimpse into the American culture by sharing the things you love to eat, activities you do, and what you read and/or watch. It doesn't have to be fancy or expensive, as simple things like trips to Target and the beach are 'super-cool,' They want to soak it all in!
Our Legacy Families get the immeasurable benefit of learning from and teaching their own children about the European culture, customs, foods, and day-to-day life, and often become life-long friends!
Enriching Lives
Families need not have a corresponding child of the same age or even children at all, you don't need to provide financial support or insurance to their hosted students. Students just want to 'live as Americans' and practice their English.
This program is designed for middle and high school students and is committed to fostering curiosity and cultural discovery by bringing people and families together! For more than 15 years, we have taken great pride and care in providing the highest standard of service and accommodations for our students and families.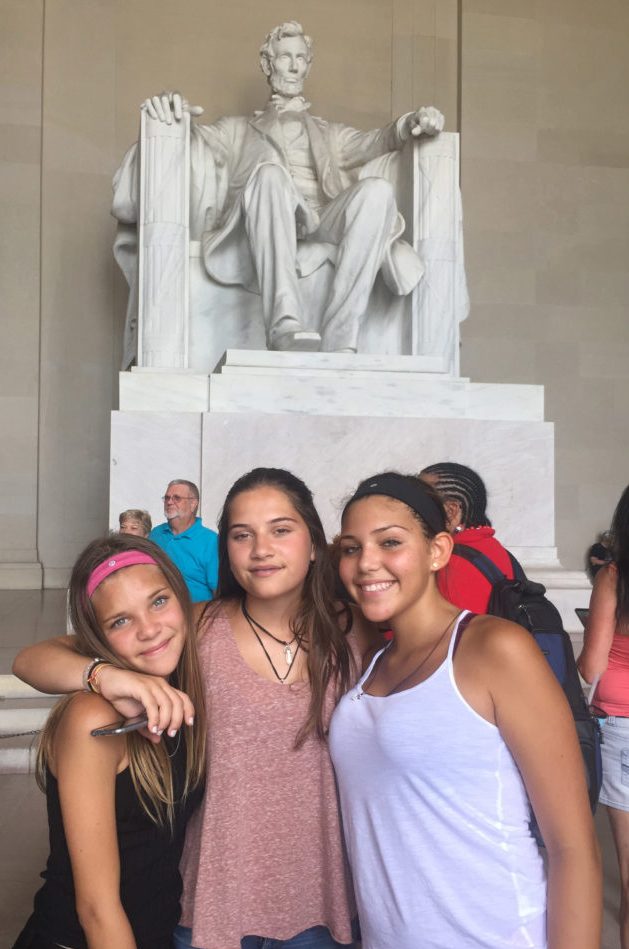 Questions about our Exchange Program? Please fill out the form and we will respond. 
Click here to fill out an Exchange Student Application
Exchange Student Application Form
Are you ready for am unforgettable experience that will enrich your life?
Click below and sign once you have been accepted into the program